Featured Titles
Coming Soon!
FLORIDA GOTHIC—by Mitzi Szereto
(Book #1)
Stuck in a twilight world between life and death…
A hit-and-run driver leaves Ernesto Martinez to die by a Miami canal. Then an alligator comes along to finish the job.
Being dead gives Ernesto plenty of time to think. He thinks about his wife, taken from him too soon by illness. He thinks about his daughter, the victim of a drunk driver. He thinks about his death as he watches his body slowly decompose.
Most of all, he thinks about injustice.
The meth head ex-con living in the Everglades. The judge enjoying retirement on the Gulf Coast. The son of a Colombian drug kingpin partying in South Beach. These men care nothing for the pain they've caused. But they'll soon know what it is to feel pain.
Set against the sweltering bug-infested backdrop of South Florida, Florida Gothic weaves a darkly unnerving and visceral tale of sex, drugs, crime and vengeance.
Book 1 in The "Gothic" Series from Mitzi Szereto
"Mitzi Szereto's dark night of the soul is one wild, soul-blasting old mother of a trip, plus maggots, cockroaches, and cocaine. Solid, slippery, bug-eyed fun."—Peter Straub, Interior Darkness: Selected Stories
Current Releases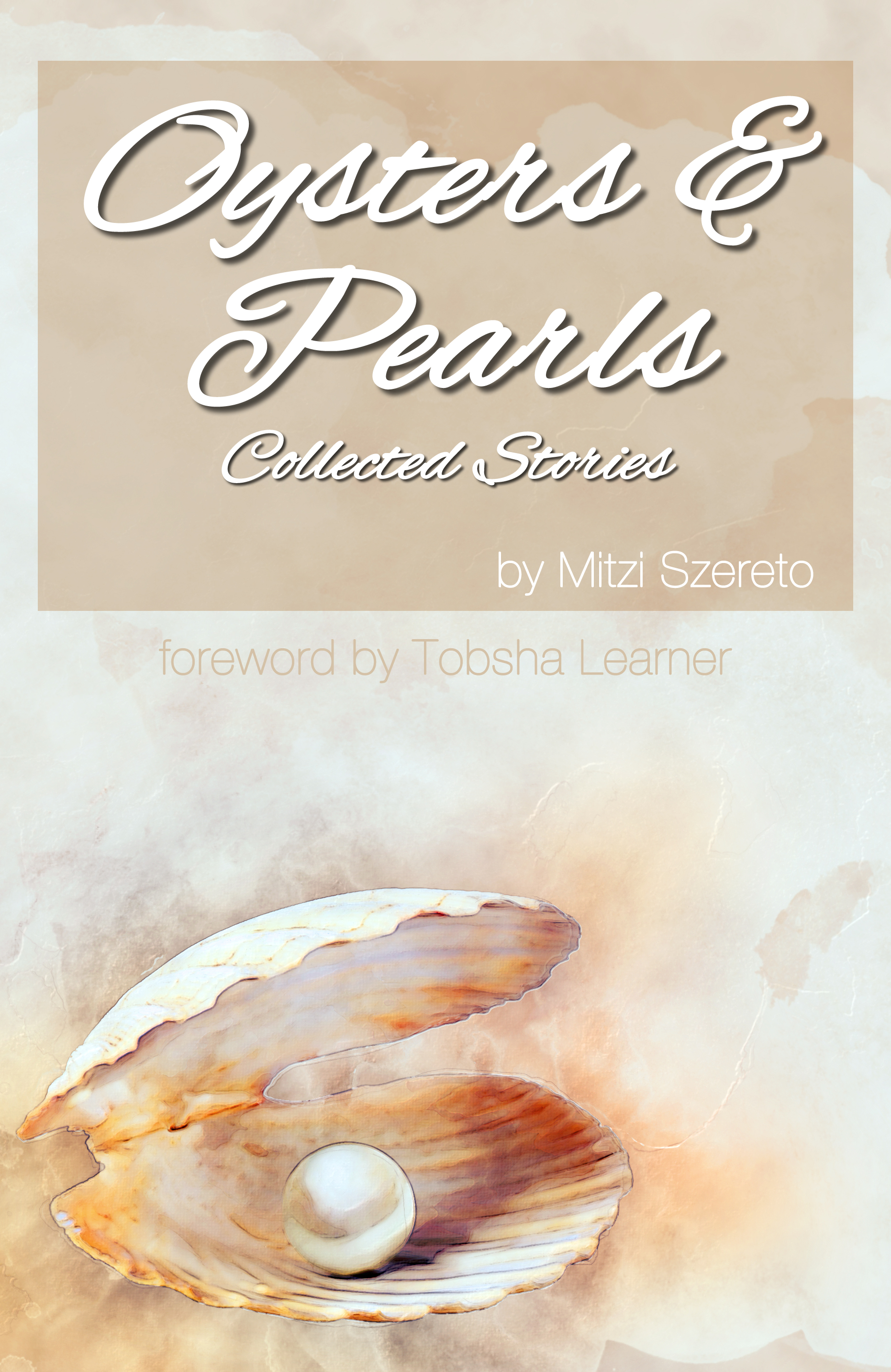 OYSTERS AND PEARLS: COLLECTED STORIES—by Mitzi Szereto
(Foreword by Tobsha Learner)

(Read an excerpt)
Acclaimed author Mitzi Szereto explores the many complexities of desire, love and lust in this rich and varied "best of" collection of erotically charged short stories.
In these 17 provocative and often witty offerings, Mitzi Szereto travels expertly between genres with tales that explore both the light and the dark sides of sexuality. Oysters and Pearls gives the reader a glimpse into worlds that are as ordinary as they are fantastical and mysterious. Like a skilled lover, this sensuous and imaginative compilation will leave you wanting more.
"Whether it's gothic, paranormal, fantasy, sci-fi, romance or flat-out comedy, Mitzi Szereto does it with panache. Stories that titillate and entertain, provoke wild thoughts or sensual dreams, they're all here in Oysters and Pearls. Enjoy!"—Kate Douglas, bestselling author of Spirit Wild and Intimate Relations
"Mitzi Szereto has a quirky and intriguing hold on suburbia, desperation, the loneliness of the human heart and the essential sadness of its yearning, as we seek to express it through sexual contact. It's a dark and poignant place, of course, but laughter is never entirely absent. Which is just as it should be."—Niall Griffiths, author of Wreckage and Sheepshagger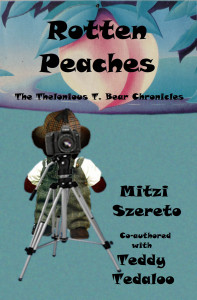 ROTTEN PEACHES (THE THELONIOUS T. BEAR CHRONICLES)—by Mitzi Szereto co-authored with Teddy Tedaloo
(Book #2)

(Read an excerpt)
"Animal Dwarf Bandits" with Tommy Guns are on a crime spree in Georgia!
Dillinger-style bank heists are being committed by a dangerous gang of little people wearing animal masks. Enter ursine photojournalist Thelonious T. Bear. Still smarting from his misadventures in Norfolk, he's eager to begin his assignment in the American South. However, Thelonious soon learns that the South isn't all fried chicken and sweet tea. In between encounters with a trigger-happy farmer and a fire-and-brimstone preacher with a snake, he's stalked by a man in a red pickup truck and nearly bear-napped by a family of hillbillies. Thelonious's resemblance to one of the bank bandits puts him on the radar of Sheriff Maynard Grizzle and budding reporter Nate Jessop, both of whom are convinced he's in the gang. As the robberies gain more media attention, locals smell fame in the air. Suddenly everyone wants in on the action. And Thelonious finds himself at the heart of yet another series of crimes!
"A fanciful bank robbery in a small-town Southern community entwines a clever British bear as he suffers culture shock. Sweet tea, grits, no hold on the satire. Prepare to be tickled!"—Vicki Hendricks, author of Fur People
Visit: Rotten Peaches (The Thelonious T. Bear Chronicles)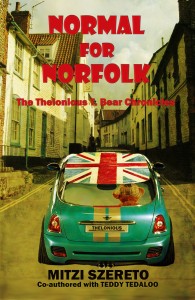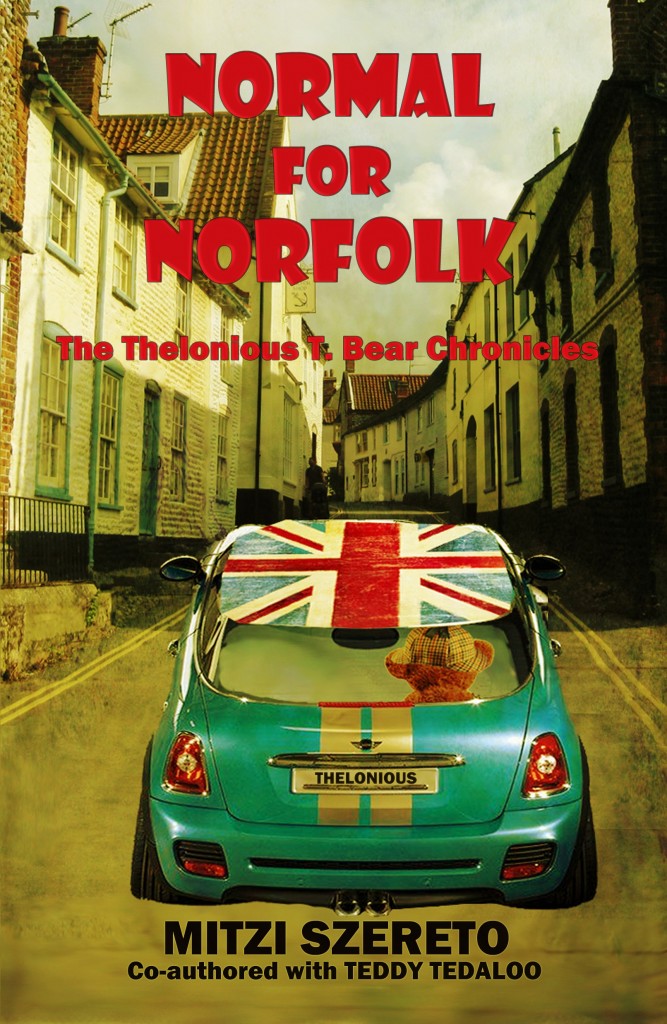 NORMAL FOR NORFOLK (THE THELONIOUS T. BEAR CHRONICLES)—by Mitzi Szereto co-authored with Teddy Tedaloo
(Book #1)

(Read an excerpt)
Thelonious T. Bear, ursine photojournalist, leaves behind the big city life of London to take an assignment in the Norfolk countryside, where he hopes to find the real England. Instead he stumbles upon gastro-pubs, crazed Audi drivers and murder. As the hapless Thelonious keeps ending up in the wrong place at the wrong time, he attracts the attention of Detective Chief Inspector Horatio Sidebottom of Norfolk Constabulary CID, who's determined to tie Thelonious to the crimes. Add in a pair of hoods from London's East End, celebrity TV chef Paolo Louis Black, and plenty of oddball local characters and it all adds up to a madcap journey through England's most quirky county, where everything is normal (for Norfolk)!
"For anyone who's ever wondered what Paddington at Large would have been like if it had been written by Raymond Chandler—and who hasn't?—Mitzi Szereto has the answer. Like Philip Marlowe, Szereto's Thelonious T. Bear is a modern knight errant who plays it cool even as the light of suspicion shines on him. And like Paddington, he's short of stature and long on charm. If you like your sleuths tough, cynical and cute as a button, Normal for Norfolk is the book for you."—Steve Hockensmith, author of Holmes on the Range and Pride and Prejudice and Zombies: Dawn of the Dreadfuls
"A rural crime novel I found approachable and engaging, featuring an oddly detached hero who just happens to be a small bear…. I enjoyed my visit to Norfolk and I could certainly bear another outing (sorry)!"—The American magazine
"Tongue-in-cheek humor, including some clever political and social commentary, hair-raising escapades, and eccentric characters that you know you've met before (in your own life!), despite their very Englishness, all add up to a laugh-a-line read. I loved this book."—Readers Favorite Book Reviews
Visit: Normal for Norfolk (The Thelonious T. Bear Chronicles)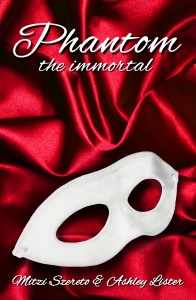 PHANTOM: THE IMMORTAL—by Mitzi Szereto and Ashley Lister

(Read an excerpt)
A contemporary erotic sequel that relocates the original character from Gaston Leroux's classic novel The Phantom of the Opera to present-day Paris…
While attending an auction of music memorabilia, young soprano Christine Delacroix bids on some letters written by another young soprano, Christine Daaé, who lived during the 19th century. Here she meets the handsome Compte Rezso Esterhazy, who immediately sets out to court her. Despite his attentions, Christine becomes obsessed with the Daaé letters and her namesake's mysterious "Angel of Music"—a masked man who lived beneath the Paris Opera House. Seemingly immortal and frozen in time, the Phantom is condemned to life below the opera house and in the shadows…until Christine Delacroix auditions for a minor role in Faust. Convinced the Christine from his past has been returned to him, he sets out for her to have the lead female role. He visits her in her dressing room to give her singing lessons, all the while remaining hidden from view. Insanely jealous over Christine's budding romance with the Compte, the Phantom abducts her and takes her to his underground lair, where the singing lessons continue. Only this time they are far more depraved and sexual in nature.
"An erotic twist on a timeless classic."—TDC Book Reviews
"Mitzi Szereto and Ashley Lister's stylishly steamy homage to The Phantom of the Opera at last brings the sexy essence of Gaston Leroux's 1910 Gothic potboiler overtly to the surface in a way no other previous adaptation has dared—and it's about damned time, too!"—Erotica for the Big Brain
"It's a fantasy through and through; a sinful guilty pleasure."—I Smell Sheep Book Reviews
Visit: Phantom: the Immortal