About Mitzi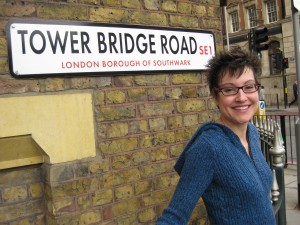 Mitzi Szereto is an author and anthology editor of multi-genre fiction and non-fiction. She has her own blog Errant Ramblings: Mitzi Szereto's Weblog and is creator/presenter of the Web channel Mitzi TV, which covers the "quirky" side of London. She's been featured internationally on radio and television and in major newspapers and magazines. She gives talks and readings at book and literature festivals and teaches creative writing workshops around the world. Widely considered the pioneer of the erotic writing workshop in the UK and mainland Europe, she's also lectured in creative writing at several British universities. Her anthology Erotic Travel Tales 2 is the first anthology of erotica to include a Fellow of the Royal Society of Literature. Mitzi and her celebrity co-author bear Teddy Tedaloo (teddytedaloo.com) divide their time between the UK and the Pacific Northwest.
Order a SIGNED BOOK!
Check out my PHOTO ALBUM!
Handy links:
ERRANT RAMBLINGS: MITZI SZERETO'S WEBLOG
Live Performances:
Interviews:
Radio Interviews (Europe):
Mitzi Szereto on Talk Radio Europe June 2016
Talk Radio Europe interview with Mitzi Szereto (hosted by Hannah Murray)
BBC Radio Shetland interview with Mitzi Szereto
Newstalk Ireland interview with Mitzi Szereto (hosted by Sean Moncrieff)
BBC Radio Essex interview with Mitzi Szereto (hosted by Dave Monk)
FM4 ORF Radio Vienna interview with Mitzi Szereto
BBC Radio Essex interview with Mitzi Szereto (hosted by Dave Monk)
BBC Radio Essex interview with Mitzi Szeret0 (hosted by Dave Monk)
The Hammer Show interview with Mitzi Szereto (hosted by Ross Hemsworth) Part 1
The Hammer Show interview with Mitzi Szereto (hosted by Ross Hemsworth) Part 2
Lionheart FM interview with Mitzi Szereto
Radio Interviews (North America):
Mitzi Szereto on Chatting With Sherri July 2016
Madame Perry's Salon interview with Mitzi Szereto and Teddy Tedaloo – May 2015
Empowering and Inspiring Women Globally – June 2015
Sirius XM's Book Talk interview with Mitzi Szereto
WebbWeaver Books interview with Mitzi Szereto (hosted by C.K. Webb – Dec. 2013)
interview with Mitzi Szereto (hosted by Sharon Jenkins)
The Bookcast interview with Mitzi Szereto
Chatting with Sherri Aug 2014 interview with Mitzi Szereto
Chatting with Sherri 2014 interview with Mitzi Szereto
Conversations Live! Interview Feb. 2013 with Mitzi Szereto (hosted by Cyrus Webb)
Conversations Live! interview 2012 with Mitzi Szereto (hosted by Cyrus Webb)
Visual Radio interview with Mitzi Szereto Part 1 (hosted by Joe Viglione)
Visual Radio interview with Mitzi Szereto Part 2 (hosted by Joe Viglione)
Print and Web:
Mass Movement UK interview (p.25)
Pebble in the Still Waters interview
Sunday Brunch author spotlight